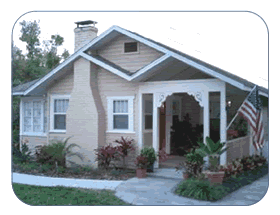 USA Home Rentals is the best way to find a rental property in the United States. We combine the available homes for rent of the top property managers in the country to bring you the ultimate collection of single family houses, condos, townhomes, duplexes, fourplexes, suites, apartments, and other property for lease. Please select your rental search area on the right, then choose your city, bedrooms, bathrooms, and rent price. Click any home in the list to view photos, slideshows, complete property details, rent prices, contact information for the property manager, and an online rental application where available. All these homes for lease are professionally managed, so you can be assured of a positive rental experience!
© Copyright 1997-2023 USAHomeRentals. All rights reserved.
All listing information is provided by the managing or leasing agent, is deemed reliable but is not guaranteed, and should be independently verified. Information is © Copyright 1997-2023 HERO PM and individual providers of data, who are bound to a membership agreement. HERO PM, HomeRentals.net, and USA Home Rentals are interactive computer services. Unauthorized reproduction strictly prohibited.